Published: 2 July 2019
By: Siavash Taravati, Ph.D.
Collaborator: Jung Kim
Important: Please consider spending 30 seconds to submit a feedback to support my work: Click here

Red Imported Fire Ant (RIFA, Solenopsis invicta) is an invasive species from South America which arrived in California sometime between 1997 and 1998. RIFA bites and stings people and pets and its control may require professional help from licensed pest control experts.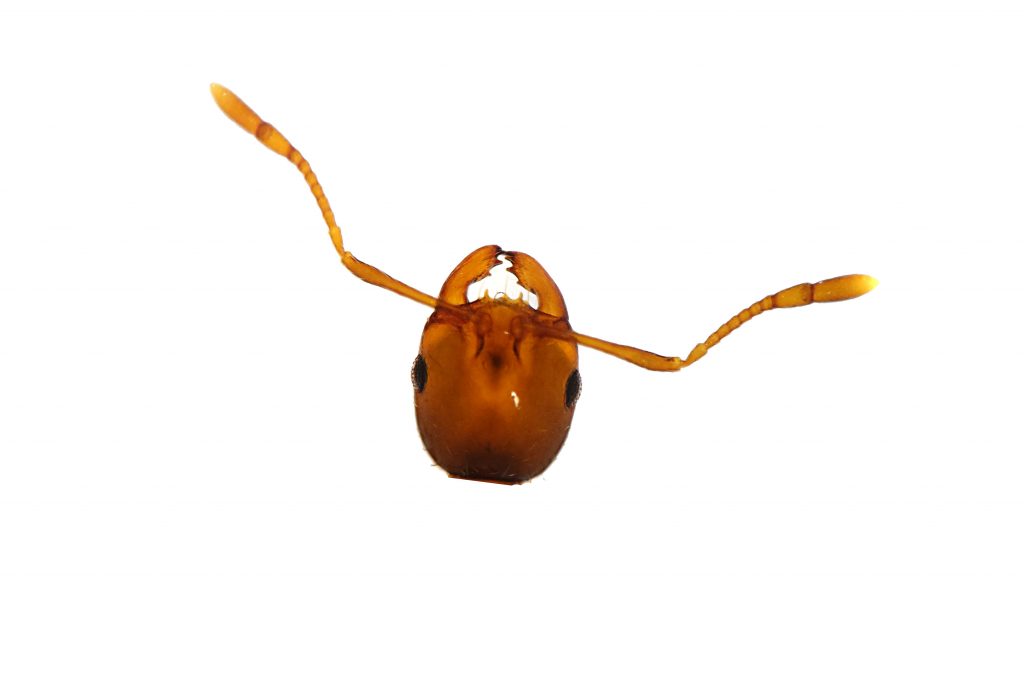 If you own or work for a pest management company, you may find RIFA as a good opportunity to expand your business, but the question is "Where RIFA is found?". Currently, RIFA is widely distributed in Orange and Riverside Counties of California. In Los Angeles County, however, RIFA has not reached (not established) western and central parts on the county. RIFA is not only a landscape pest but it may sometimes invade structures too to look for food, water, or to escape pesticides applied outdoors.
Here I am providing a distribution map of RIFA in Los Angeles County based on the samplings I have done. The map will be updated as needed. Before using the map, please pay attention to the followings:
This map only covers the southern parts of the Los Angeles County.
This is an ongoing project so new locations will be added to the map in the future.
RIFA was detected visually by looking for adult ants foraging around and/or by placing non-toxic baits (chips) to lure them into one spot.
Red circles indicate positive detections and blue circles indicate negative detections of RIFA.
At low densities, RIFA detection can be difficult so some areas may need additional samplings to confirm negative detections.
This map shows approximate distribution of RIFA but one should not assume the presence or absence of this pest in the whole city/neighborhood.